Serving our Church family
Some of the many ways we serve in our community, as well as teaching our Church family how to follow Jesus Christ as their personal Lord and Savior.
S.H.A.P.E.

– Term 2017
All the regular study groups are doing this study in Term 4. We plan to run a Sunday (after church) study for anyone who cannot make any of the studies already in existence. If you are someone who is interested in this please put your name down on the sheet provided at the info desk in the foyer. We will have lunch together every week as well as do the study (12:30 pm — 2 pm). James
S.H.A.P.E.

stands for SPIRITUAL GIFTS, HEART, ABILITIES, PERSONALITY and EXPERIENCE. This is a Bible study we will be offering in Term 4 this year.
Christianity Explored
Christianity Explored is a type of "Alpha Course'' but with by shorter videos in less formal settings, less charismatic emphasis on the Holy Spirit and the study of Mark's Gospel.
Bible College Lecture Series – Knowing God's Voice
Vision Christian College's (Taster Series) of 4 Lectures
Click on the Link below for more Information
Valiant Man

Developing and maintaining a healthy sexuality is every man's battle. Valiant Man is about male sexual discipleship. we ran this course in 2016.
Marriage Preparation and Enrichment Courses are available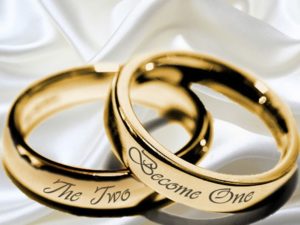 Weddings at South Bunbury Church of Christ
A Fantastic Venue for weddings with seating for up to 350 people
Baby Dedication
Then people brought little children to Jesus for him to place his hands on them and pray for them… Matt 19:13
Baptism Services
We practice Believer's (full submersion) Baptism either in our baptistery or in the sea.
Six of our church family were baptised at our church camp in Busselton.