Club

What is it?
Fun, Games, Singing and learning about God
When is it?
Fridays 4:00 to 5:30pm
Who is it for?

Primary School age children
Where is it?

At South Bunbury Church of Christ in Timperley Rd
FAQ Do the parents need to stay?
It is up to the parents. They can sign the children in, and then leave until they collect them at 5:30pm
Contact Deb Woods or the Church Office for further details
Sunday School
Meets each Sunday within the School Term
during our Sunday Church Service.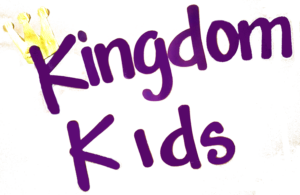 Kingdom Kids are for K to Year 2
God's gang are for the older age groups from
School Year 3 to 6
There are often Family Fun Days held during School Holidays. Check this space for more details.
God's Gang
The children have had a busy term learning about how precious they are to Jesus, how to offer praise and thanks to God and finally preparing for Easter. We would like to thank all parents who have volunteered this term. THANK YOU to Deon, Charmaine, Tanya, Erin, Esther, Jared and Rodney. We are looking forward to Term 2 where we will teach about The Ascension, The coming of the Holy Spirit, enjoy Mother's Day and our visiting musicians Shaun Smith and Levi McGrath.
Love and Blessings, Belle and Naomi.
We do not have a creche operating at present but we have a Parent (Cry) Room available where parents of Babies and Toddlers can listen to the service in (relative) peace.
*Please don't leave children unattended here as we don't have anyone assigned to care for them.
Holiday Club 2016 will be back again later this Year